Resources For Your Credit Resolution Business
MOST IMPORTANT: "Ignorantia juris non excusat" – Latin for "Ignorance of the law excuses no one." KNOW THE LAWS!
As mentioned, to our Land Enterprises, LLC blog for business tips.  Some of the information listed isaffiliate links.  
Another tip: When creating marketing materials, cite sources… avoid plagarism. 
Surety Bonds Direct
To begin, Surety Bonds Direct is a national bonding agency committed to saving you money by going direct for all your surety bond needs. I'm an authorized agent so contact me for a quotes. Quotes are $80 – $300. 
Client Dispute Manager  Software
Secondly, software isn't mandatory when starting.  However, I found this one to be budget friendly and awesome!  You can automate and mail letters from your  dashboard. Customer service is impeccable!  Mark Clayborne, owner, has extenstive informational tutorials for subscribers. There are a host of courses to select from with great value and price ranges. I strongly recommend this product.
Credit repair Cloud
Also, Credit Repair Cloud has a FREE training course right now. You don't want to miss out on that!  Additionally, I participated in their $47 Credit Hero Challenge, and received my first certification. 
Daniel Rosen, credit repair guru, added a comprehensive list of the state laws which is beneficial.
Footnote:
Rosen, Daniel. Credit Repair Laws for Each State, www.creditrepaircloud.com/all-states
CDM Business Mastery  
I'd like to add, Client Dispute Manager offers a Credit Repair Business Mastery Class.  New and established credit repair business owners could benefit from this amazing course. 
Pre-Litigation Disputes Training Group  
Then there is, Steven Palmieri,  owner of the Credit Repair Pre-Litigation Disputes Training Group via Facebook.  I'm gaining invaluable knowledge for my credit restoration business. Essentially, understanding credit repair laws is critical in our industry. I discussed a few terms here. Subscribe to Steven's group today!
Credit Con 
Before I forget to mention I'm super excited about Credit Con!  Which is a conference created by Matt Listro for credit professionals interested in learning about credit,credit scoring and laws.  One of the perks of being a subscriber to the Pre-Lit group is contests!!! I won a set of National Consumer Law Center bankruptcy law books that valued $180 and a ticket to attend Credit Con!  
Smart Credit
Looking to join an amazing affiliate program for a credit monitoring service your clients will love?!  Contact Jeri
Resor at [email protected] to join their affiliate program. I love the co-brand option! You can add your logo and offer a promo code to your clients as a co-branded partner. I offer credit monitoring free to my contracted clients. 
Credit Strong
Contact Valerie Rocco at [email protected] if you're interested in adding Credit Strong as an affiliate program.
Credit Builder Card
Check out Credit Builder Card. They offer co-branding options, and you can automate with Client Dispute Manager Software!   As well as, amazing customer service.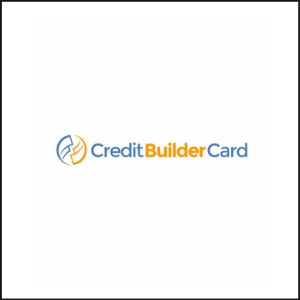 5 Star Processing
Working in the credit industry is considered high risk.  So, you can't use a standard company such as (PayPal or CashApp) to process your client's payments. 5 Star Processing is a great merchant account option.
PayKings
Pay Kingsis a another good merchant account option.
Simply Checks 
Lastly, it's harder to get approved for merchant accounts if you're a business owner without strong credit.   Simply Checks is great. Sign up here.