Credit Builder Card
A secured card will lead you in the right direction.  It's important to keep your card below 10%.  To add,  this option requires you to provide a cash security deposit, usually equal to your credit line.  We partnered with Credit Builder Card, and they report via all three credit bureaus, Equifax, Experian and TransUnion.  Just a reminder, we're a subsidiary of Land Enterprises, LLC. 
Self Inc.
An alternative to a secured card is Self Inc. They don't require an upfront deposit. Additionally, Self reports your payments to the three major credit bureaus. You don't have access to the funds, however, a late payment will negatively effect your credit.  So, select a monthly plan for your budget.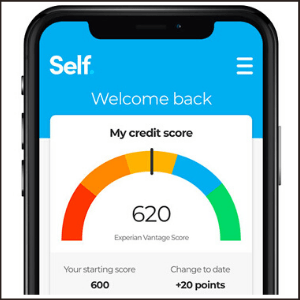 Credit Strong
Credit Strong doesn't have a security deposit.  More importantly, Credit Strong offers your FICO® score, and reports directly to all three bureaus.  Again, select a monthly plan for your budget.
Kikoff
Kikoff is venture-capital backed and funded by many of Silicon Valley's most savvy investors — including social impact investors. Build credit for free. No credit card, no fees, no catch. Get started in seconds.
eCredable
Only with eCredable Lift® can you finally report your utility and phone payments to TransUnion® .
Rent Reporters
Rent Reporters  reports to Equifax and TransUnion, two of the credit bureaus, about a tenant's rental payments.  
Smart Credit
Smart Credit offers an easy, innovative solution to read all three credit reports.  Although, you can get your reports free, some folks want  to utilize credit solution tools. We've partnered with them to offer you $1 Million Identity Fraud Insurance, quickly report unauthorized transactions, receive alerts when payments are due, easily plan your budget and spending, manage all of your online banking in one place. This a great credit monitoring option. I personally use it.
MyFico
myFICO is affilated with the company that invented the FICO credit score. This is another credit monitoring service available. 
General Disputing Guide
Shelly Land  recently embarked on her own financial restructing/literacy journey.  Now, she offers a $19.99 General Disputing Guide. You can purchase here .  (coming soon) Follow us on YouTube. 
Credit Repair Help DIY: Future 700 Club
Additionally, Credit Repair Help is a group created by Shelia Lightford that advocates self help, however, members discuss credit resolutions.